February 2nd, 2009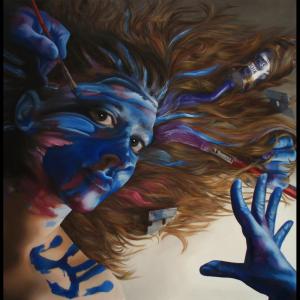 So I didn't win anything, but I made it into the Midwest Fine Art Finals. The competition covers the states of Illinois, Indiana, Iowa, Kansas, Michigan, Minnesota, Missouri, Nebraska, North Dakota, Ohio, South Dakota, & Wisconsin and is open to any artist enrolled in college. (Yes, at almost 37, I'm still in college--though I graduate this May!)

The 30 finalists are listed along with the work that made it into the finals here: 2008 Results

While it would have been nice to win something, I'm honored to have been a finalist.